Jacquez
Black Spanish or Lenoir grapes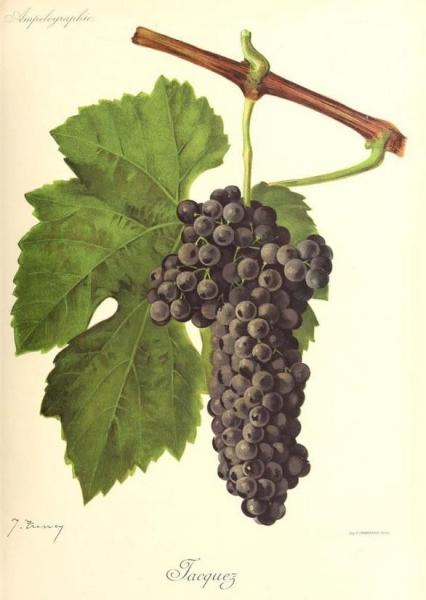 The bluish purple American Vitis aestivalis is resistant to mildew, odium and phylloxera. Its rootstock helped the revival of French wine after phylloxera devastated the vineyards in the 19th century.
Yet it has been banned along with five other American varietals (Clinton, Herbemont, Isabelle, Noah and Othello), by the French government ever since 1934 for 'health' reasons—claims that the wine contained a level of methanol that effects the optic nerve and can cause blindness. Also the wine was said not to be very good.
That said, guerrilla growers in the Monts d'Ardèche in the northern Cévennes (where little else grows on the hillsides) have been cultivating Jacquez, ('Jacquet'), Clinton and Isabelle all along, and feel vindicated that a university study found the wines released just as much methanol as Merlot, Cabernet and Sauvignon.