moutarde
mustard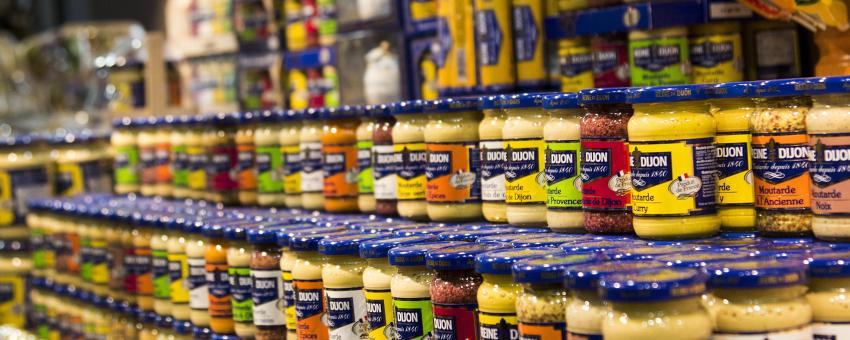 The French, who down on average a kilo of moutarde per person per year, are the world champs in mustard consumption.
Moût ardent ('fiery must') has been around since ancient times. It was produced near vineyards for the sake of the grape must or verjus that was traditionally used in preparing brown mustard seeds (Brassica Juncea) for making a spicy condiment.
By the 14th century, much of the production had moved to Burgundy, in particular Dijon, the capital of mustardom. Dijon hosted some 60 moutarderies (mustard makers) right after World War II, but today only six remain—the big five and Fallot, the last family firm in Beaune, where they still stone-grind the seeds the old fashioned way. If you like it very strong (très fort), the Amora brand is the one to aim for.