Bourgogne-Franche Comté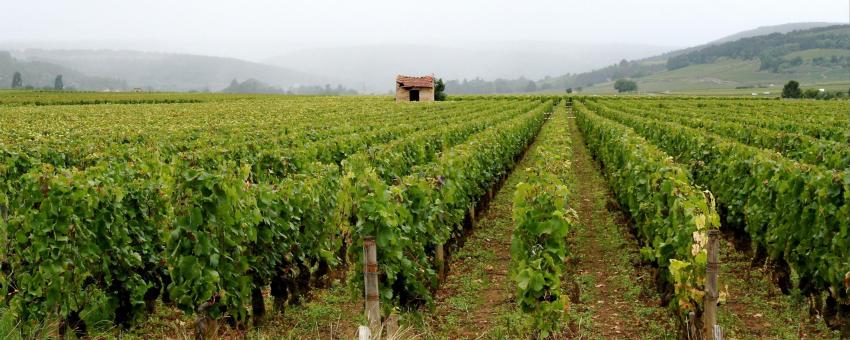 The rich and fertile region of Bourgogne (Burgundy) Franche-Comté has ten départements (Côte-d'Or, Doubs, Haute-Saône, Jura, Nièvre, Saône-et-Loire, Territoire de Belfort and Yonne) with Dijon as capital. Originally a kingdom in the 5th century, then the largest independent Duchy in Europe, once encompassing Holland and Luxembourg, until the last Duke, Charles the Bold was too bold for his own good and was killed in the Battle of Nancy in 1477, when much of the French bit, Bourgogne-Franche Comté, reverted to France.
The very mention of Burgandy can evoke Pavlovian drooling among gourmets. The local Charolais beef and poulets de Bresse are among the best in France. Boeuf bourguignon and escargots à la bourguignonne are world famous, along with the moutarde to go with your steak.
Look for rich cow's milk cheeses including Comté. French Gruyère, Époisses, Mont d'Or and Morbier, as well as a few goat's milk ones.
Most of all, Burgundy means wine, home to some of the best loved bottles in France: Chablis, Côte-de-Nuits, Côte-de-Beaune, Pouilly-Fuissé, Beaujolais and Vin Jaune de Jura.