Raclette
melted cheese and potatoes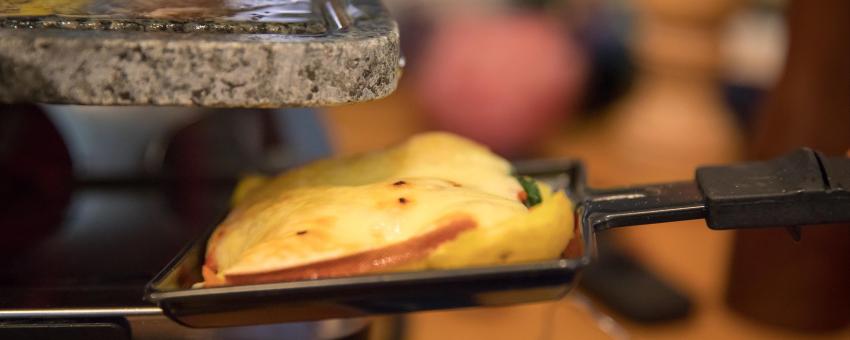 A Swiss invention that has become a winter favourite across France: many households now have an electric raclette grill to heat the slices of cow's milk Raclette cheese (made in France now, although not AOP as in Switzerland), plain or flavoured with herbs, mustard, summer truffles or three kinds of pepper etc.
Each guest melts the slices of cheese in their paddle under the grill until it's hot and bubbly, before scooping it out with a wooden spatula on a boiled or baked potato, with charcuterie, cornichons and pickled onions, and a green salad on the side.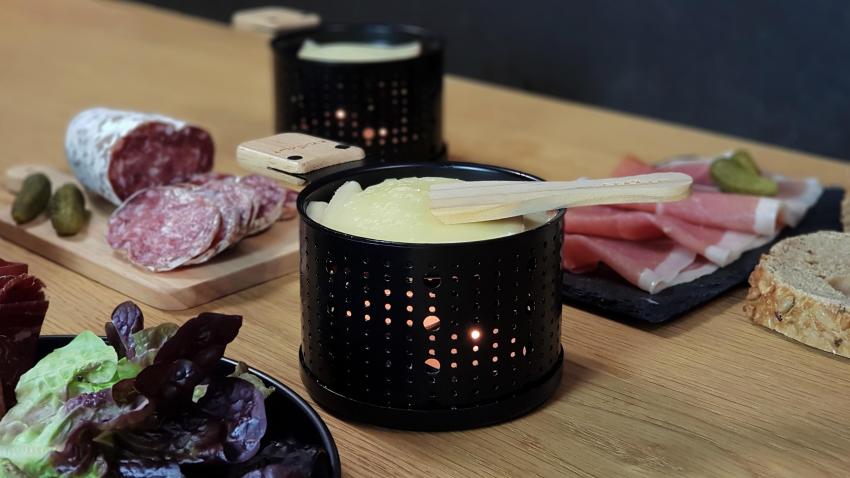 Raclette à la bougie is an apparatus using tea candles to melt the cheese instead of a big grill, which means you can do it anywhere—even in the métro!