Cheese and dairy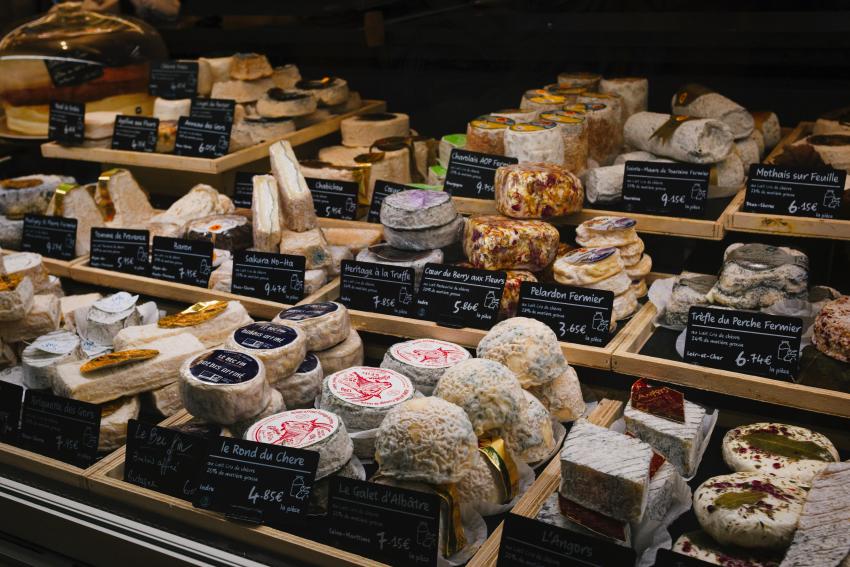 We have come a long way from De Gaulle's famous 'How can anyone govern a nation that has two hundred and forty-six different kinds of cheese?' There are at least 1,200 kinds of French cheeses now, including many local farm cheeses you may only find chez the maker or in a weekly rural market (not all of them are on this app!)
In France, the average person eats 27.2kg of fromage a year, which seems like a lot (but the French have nothing on the Czechs, who devour an astonishing 64kg per capita, followed by the Germans, who each down 37kg on average). It's French comfort food—sales soared during the pandemic lockdown.
See cheese words for some useful cheesy terminology.
This category also includes other dairy products, of which the French are the masters: no other nation's supermarchés have such heaving refrigerated aisles of sweet, sour, and savoury milk-based delights.