soufflé
puffed full of air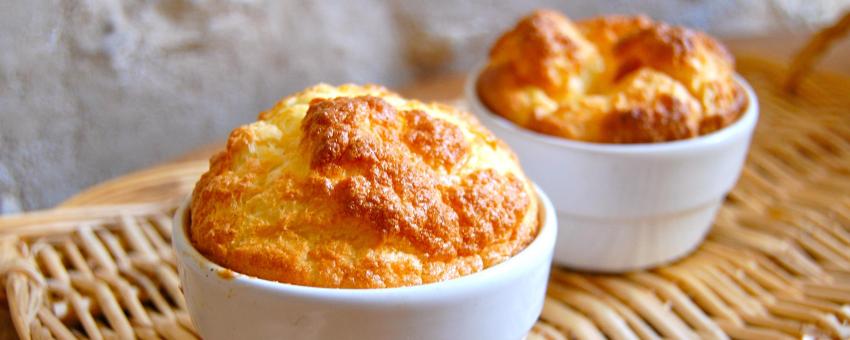 Invented in France in the 18th century, soufflés ('puffs of air') were perfected by the great chef Marie-Antoine Carême who had the advantage of ovens heated by air drafts rather than coal.
Savoury soufflés are rare in restaurants because of the preparation time, although some still offer dessert soufflés... often on the condition that you order it when ordering the rest of your meal. These are made with crème pâtissière and firmly whippped egg whites (des blancs montés en neige).
Soufflé au Grand Marnier and soufflé au chocolat are classics, but there also fruity ones and other boozy ones, as well as frozen soufflés glacés for a light chilled dessert. A soufflé normand, containing apples and Calvados is less fluffy and more flan-ny.