fruit confit
candied fruit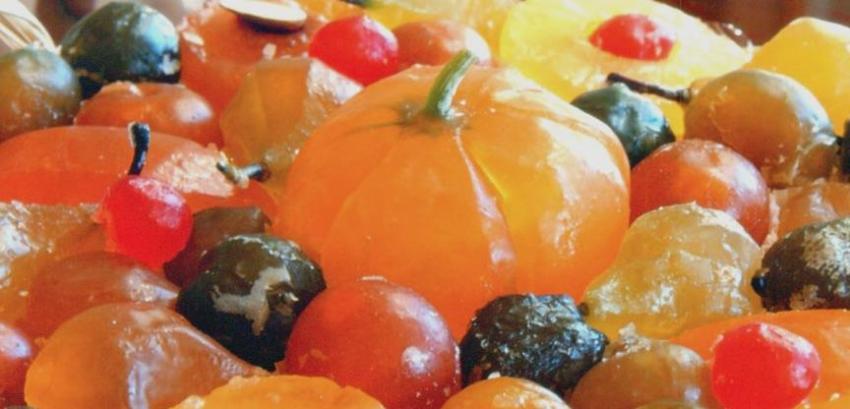 To make fruit confit, fruits or their peels are boiled, then preserved in sugar syrup in a slow process of osmosis as the natural fruit juice is replaced by sugar.
Apt has been famous for the sticky kind used in cakes since at least the 14th century, when the popes in nearby Avignon declared Apt to be 'escouyèro en counfisarias', that is apt in sugary confections.
Provence provides the fresh melons, cherries, lemons, apricots, strawberries, peaches, pears, plums and figs for the confits; Italy supplies the oranges. Some even make confits with flowers or plants like angélique.
They add a dash of colour to Les Treize Desserts, the Thirteen Desserts served at Christmas in Provence.