tourtière
savoury (or sweet) pie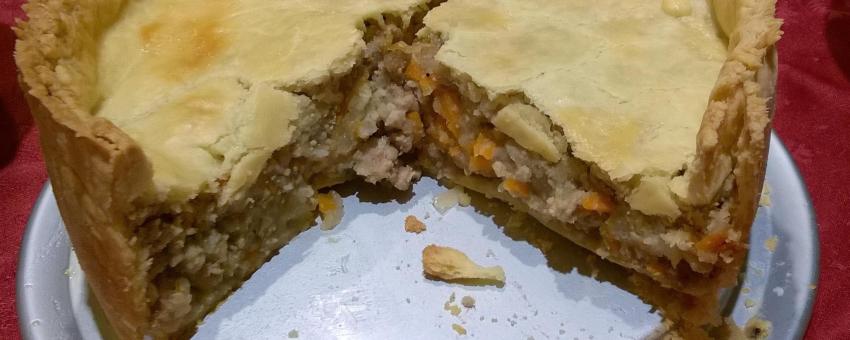 In Québec, a tourtière is a pie made of a mix of minced pork, beef and veal, onion and potatoes that is often served during the Christmas season.
In parts of southwest France, in the Landes and Quercy, a tourtière aux pommes is an elaborate dessert also known as a croustade.
A tourtière is also a pie pan.