croustade
crusty dessert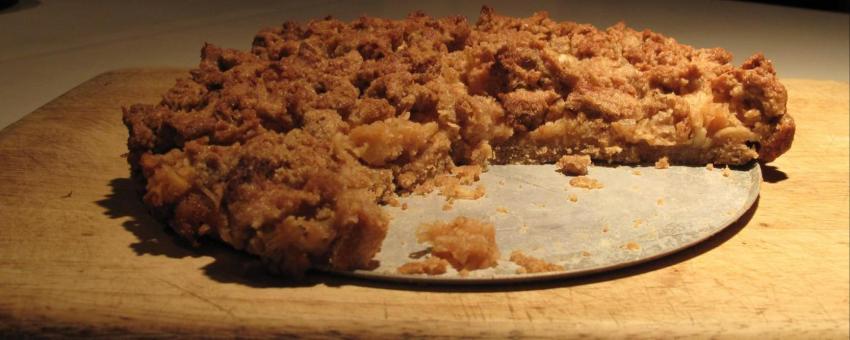 Many things can be a croustade, which nearly always involves a crispy pastry, sometimes flaky, sometime puff, and sometimes like a crumble (although 'crumble' has become a French word as well, although half the time the recipes are for savoury versions with vegetables).
In southwest France, pastry reaches a kind of epiphany in a dessert called a croustade or tourtière, made with a very thin pastry called pastis like the apéritif.
We watched a demonstration of how the pastis is made in the Ecomusée de Curzals in the Lot.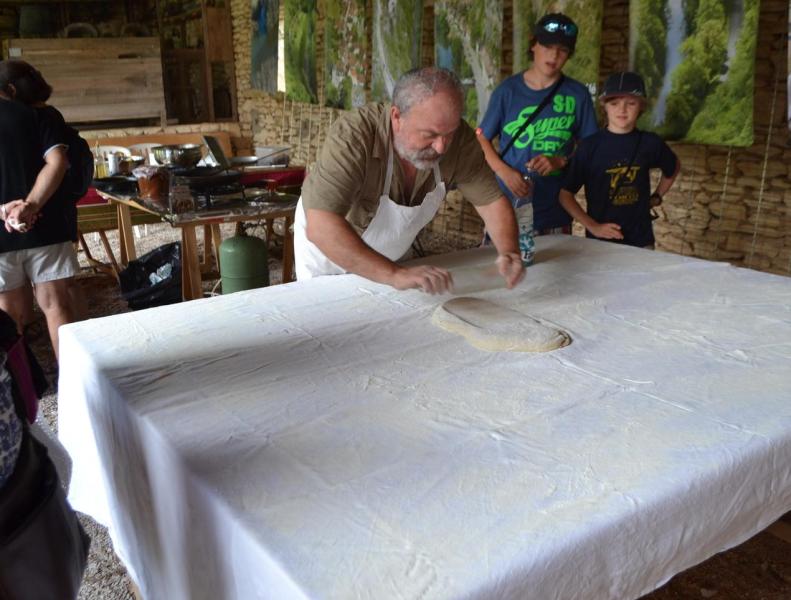 A rather large table is essential. But you don't need a rolling pin.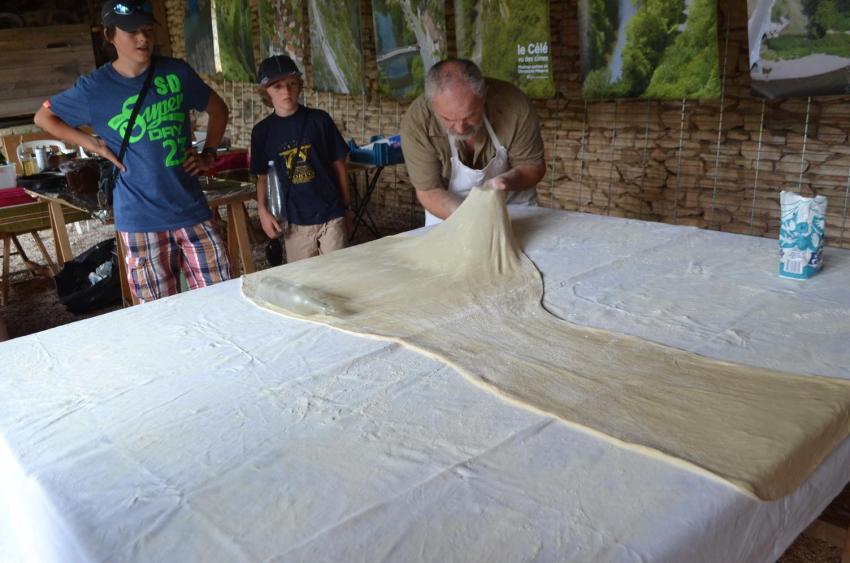 Instead you stretch it and stretch it, thinner and thinner...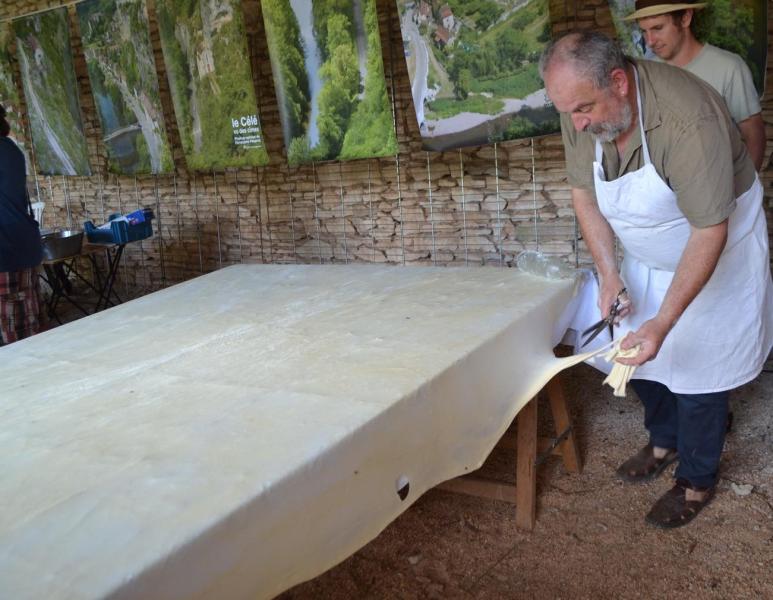 Until it covers the whole table and beyond. Then you cut slices and layer them to look like a pile of leaves on top of the prunes or apples...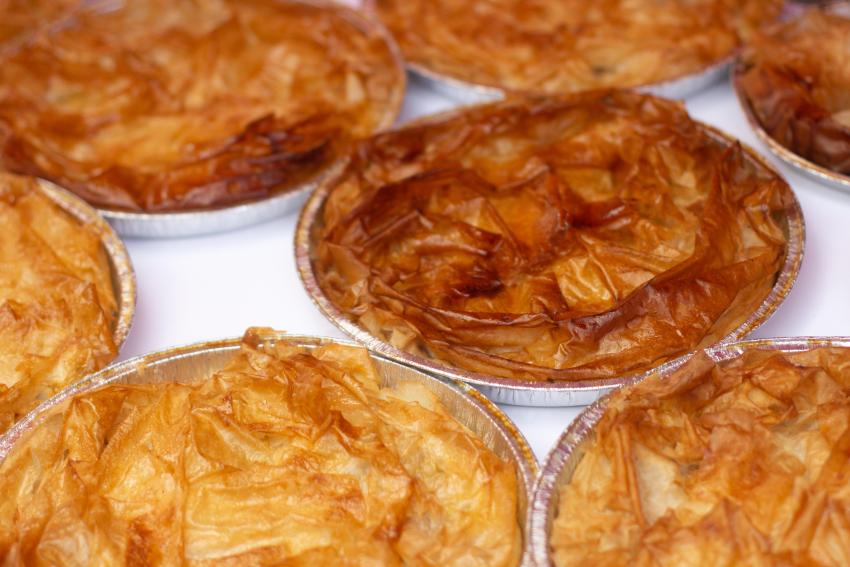 and bake until golden. They come in various sizes and are never cheap, but you can see why.