gratin
baked with a brown uppercrust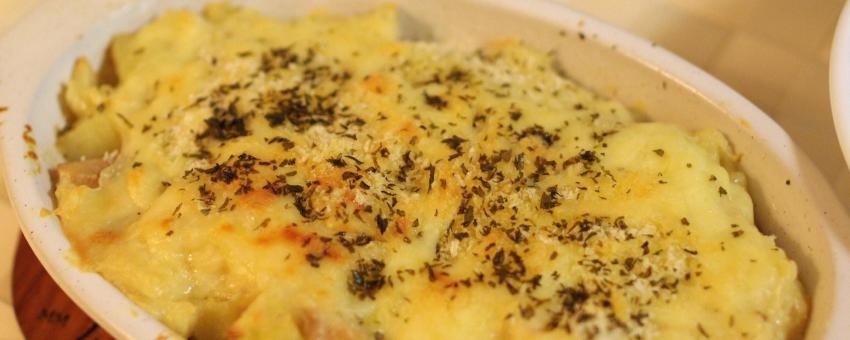 Breadcrumbs or cheese sprinkled on the top, placed under a grill for a few minutes to finish and brown, makes a dish au gratin.
Gratin dauphinois is a classic dish; gratin savoyard, made with sliced potatoes, Beaufort cheese, butter and bouillon is another.
Many baked pasta dishes, or baked dishes in a sauce, are often finished au gratin to make them more appealing.
The French upper class is the gratin of society.