baeckeoffe
Alsatian slow baked casserole
'Baker's oven' is a classic slow baked casserole, made of meats (mutton, beef, and pork) marinated overnight with onions, garlic, juniper berries, bouquet garni and Alsatian white wine. Sliced potatoes, onions, leeks, carrots, marjoram and garlic are added, placed in a greased casserole pan and then sealed tightly with raw bread dough to bake slowly in the oven.
Traditionally, the pot of ingredients would be dropped off at the local baker's in the morning; he would seal the top and place the casserole in the oven after baking bread so it would slowly cook. It became a Sunday tradition for women to drop off their baeckeoffe on their way to church and pick up on the way home—Lutheran services were famously long!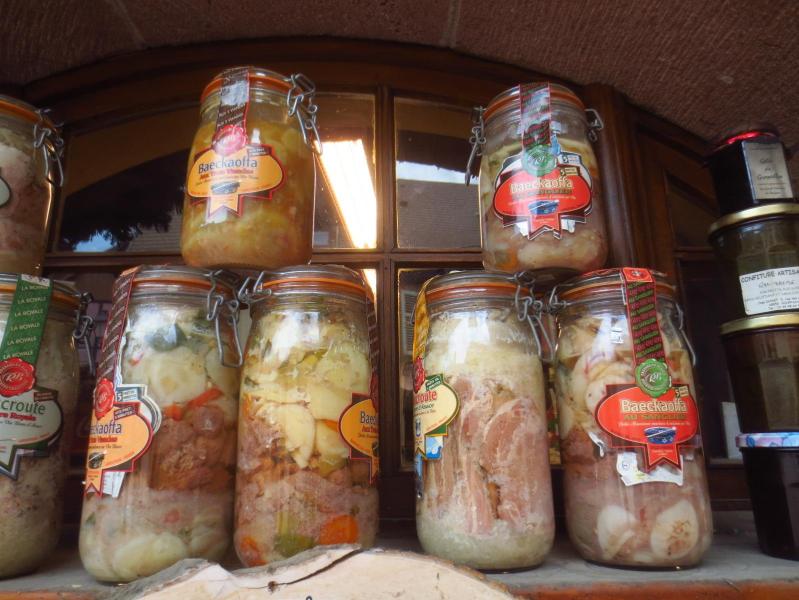 Today's busy cook can also buy all the ingredients, ready to bake. It's often served during the winter holidays.