brioche
soft sweet bread or pastry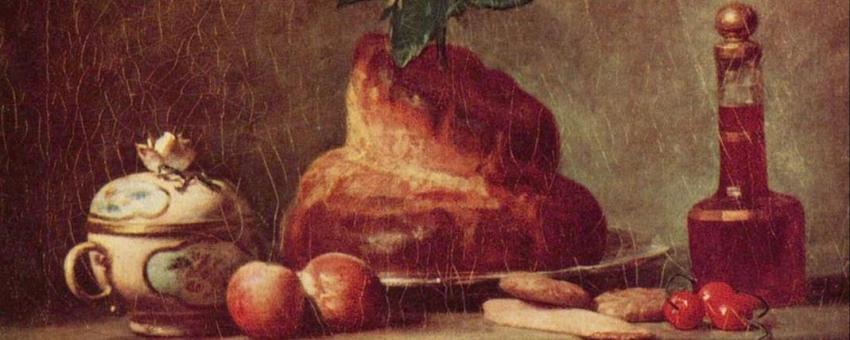 'Qu'ils mangent de la brioche' ('Let them eat cake') Marie-Antoinette did not say (although according to Jean-Jacques Rousseau, an unnamed 'great princess' did when she was informed that the peasants were protesting the lack of bread).
Brioche has a long and somewhat confusing history; it is yeast based, so like a bread, but rich and sweet with butter, eggs, cream, milk or brandy and often sugar, so like a cake. It should be golden brown on top and soft inside.
It was probably invented in the Vendée as a wedding cake, where they still make the richest brioche of all, the gâche vendéenne.
Pâte briochée is usually made as buns, or as a braided loaf, or as a base for other desserts.
Some classic brioches include:
Brioche au sucre: sprinkled with sugar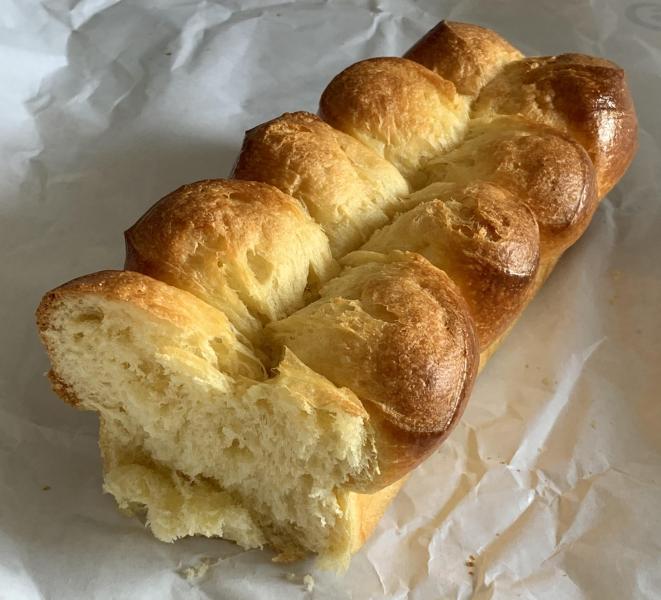 Brioche de Nanterre: popular kind, made of balls of dough baked together.
Brioche Parisienne: the classic, two big balls baked on top of each other
Brioche tressée de Metz: three strands of dough, braided together
Brioche Vendéenne: big braided or round version, also known as Easter bread, or pain de Pâques
Cougnou: an oval brioche shaped like baby Jesus eaten in northern France and the Low Countries on Christmas and on St Martin's Day
Gochtial: Brittany's 'secret' brioche