sarriette
savory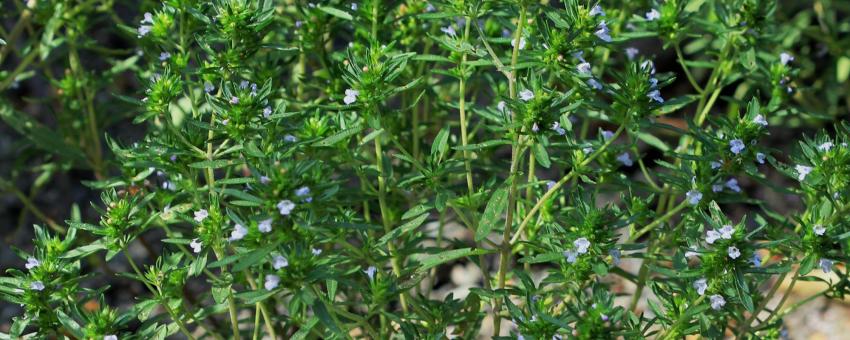 Related to thyme and rosemary, sarriette (Satureja hortensis) or savory is often among the ingredients in herbes de Provence. Like chervil (cerfeuil) it's an herb the French seem to use in their cuisine more than most nationalities.
There may be a reason why.
Sarriette is also known as poivrette, poivre d'âne (or pèbre d'ai or pèbre d'ase in Provençal), ie donkey pepper, as donkeys are famously well hung, and you can probably guess the rest!