russe
almond and praline squares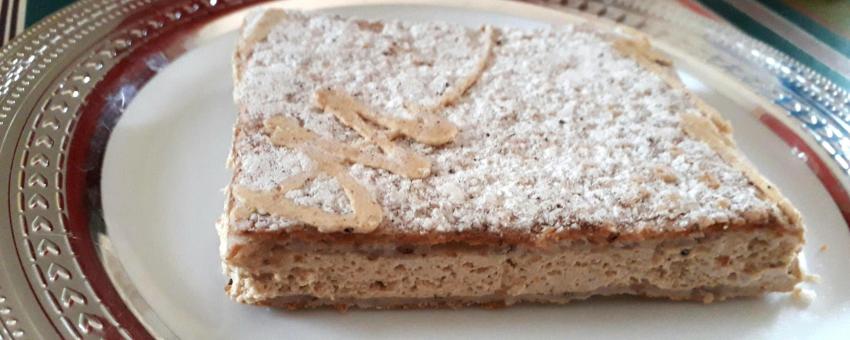 Russe (at least in pastry land) is an almondy biscuit base, topped by soft praline and powdered sugar, sometimes including pistachios.
It was invented for the 1855 Exposition Universal in Paris by the chef of the Empress Eugénie who was born in Spain, and combined the almonds of her native Granada with the hazelnuts of her French husband Napoleon III. It was originally called L'Impériale but renamed in honour of the Exposition Universal 's special guest, Tzar Alexander III.
Then, it seems the recipe was forgotten, until 1923, when a young pastry chef named Adrien Artigarrede returned to his home in Orolon-Sainte-Marie after doing his tour de France as a compagnon (a travelling apprentice) and revived (or some say invented) the recipe, and named it after Russia because the almonds came from Crimea. Others attribute the name to the powdered sugar, which resembles Russia's snow covered steppes.