potée
pork and vegetable stew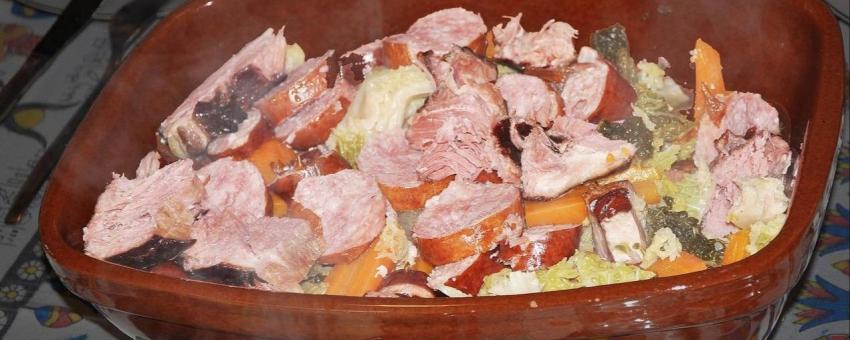 A potée is a stew cooked in bouillon, traditionally in a terracotta pot. The classic version, potée au chou is a hearty winter stew made in the colder regions of France with pork, sausage, sauerkraut or cabbage, potatoes and carrots etc.
Famous versions include the potée Auvergnate (with duck fat, cloves, turnips, potatoes, cloves, sausage, pork knuckle etc) and potée Lorraine (pork shoulder or knuckle, saucisse de Morteau, Savoy cabbage, potatoes, carrot, turnips, leeks and onions).
Often the soup is served first, and then the meat and vegetables, with plenty of mustard.