aligot
cheesy mashed potatoes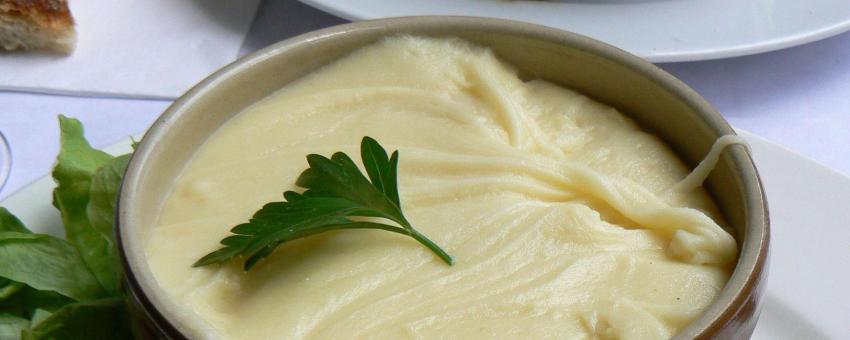 This popular filling and warming winter dish from Aubrac in the Aveyron is made with mashed potatoes and plenty of melted cheese (tomme fraîche d'Auvergne, or Cantal or Laguiole), blended with butter, crème fraîche, and crushed garlic.
In the mountains of the Massif Central, it was a hardy, sustaining dish served to pilgrims tramping across the region on the way to Compostela; originally it was a soup made with bread and cheese. Pilgrims would show up at the monastery asking for 'something' (aliquid in Latin) to eat—hence aliquot, and then aligot in Occitan.
In the 19th century potatoes replaced bread, resulting in the dish as we know it today.