figue de Solliès
purple fig from Provence

Several kinds of fig thrive in sheltered locations throughout France, notably Provence's purple AOC figues de Solliès, grown in a valley shielded from the Mistral winds. They are delicious roasted with spices (figues rôties aux épices) and made into a crumble.
In late August and September you'll also find figs popping up in savoury dishes with lamb or cheese. Extra ones are made into a compote de figues (fig jam) to serve with foie gras and cheese.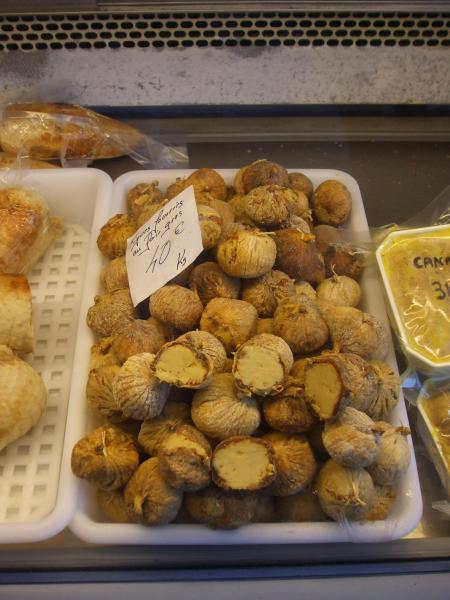 Or if you're feeling decadent you can find figs stuffed with foie gras (figues fourrées au foie gras).