Provence-Alpes-Côte d'Azur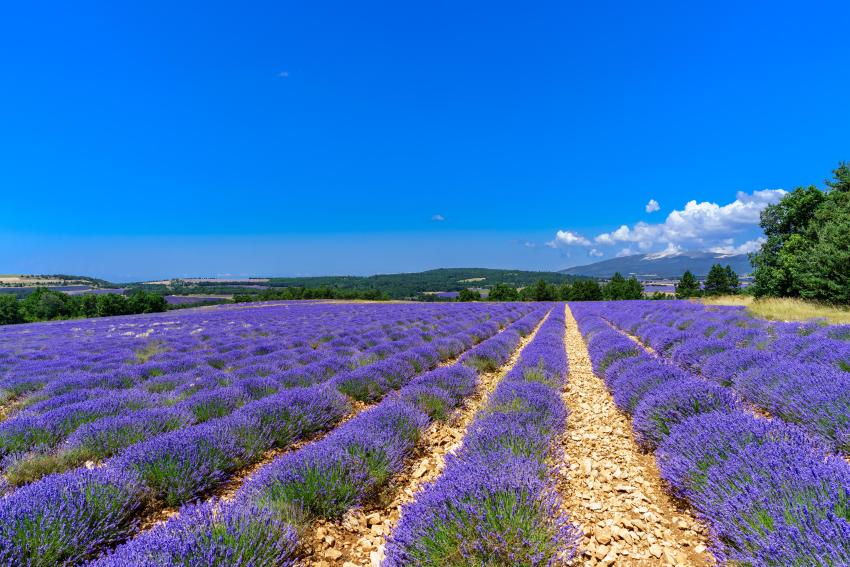 …and south of Valence, Provincia Romana, the Roman Provence, lies beneath the sun. There there is no more any evil, for there the apple will not flourish and the Brussel sprout will not grow at all. Ford Madox Ford
Provence-Alpes-Côte d'Azur (or PACA) has six départements (Alpes-de-Haute-Provence, Hautes-Alpes, Alpes-Maritimes, Bouches-du-Rhône, Var and Vaucluse); Marseille and Nice, Avignon, Aix-en-Provence, Arles, the great delta lands of the Camargue, Saint-Tropez, Cannes and the Riviera are here, but also the sparsely populated Maritime Alpes.
Its sunny climate means seafood, herbs, fruit and vegetables are often within plucking distance of the kitchen. Their quality demands minimal preparation – Provençal cooking is perhaps the least fussy in France. Much of it neatly fits the modern definition of a healthy Mediterranean diet: expect only a little meat but plenty of olive oil, garlic, tomatoes, basil and other fresh herbs, and goat cheeses. Nice's specialities reflect its roots— it was known as Nizza and part of Italy until 1860.
For many people garlicky aïoli is the essence of Provence, along with bouillabaisse and ratatouille. Pastis is the favourite apéritif.
Provence's wines, which go so well with its cuisine, grow in the ancient places near the coast, especially its quartet of tiny AOC districts Bellet, Bandol, Cassis and Palette. The Côtes-du-Rhône wine area is one of the biggest in France and includes powerful reds Châteauneuf-du-Pape and Gigondas, as well as Tavel—considered by many the very best rosé wine in the world—and the sweet muscat apéritif wine, Beaumes-de-Venise.