nèfle
medlar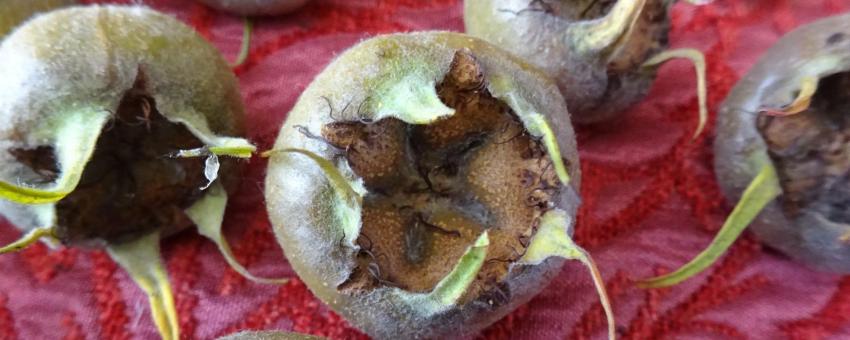 Mespilus germanica L. Nèfles (medlars) were more popular in ancient times and iin medieval France than now. Nicknamed cul de chien (dog's ass) in Lorraine, or mêle elsewhere, the medlar ripens in winter but even then the fruit is very hard and poisonous and must be kept on straw for 15 days to ferment (blettissiment) .
The raw taste is a bit like apple, but most people who harvest them use them in jams or ratafia.
Not to be confused with (nèfle du Japon).