marmite de la mer
seafood stew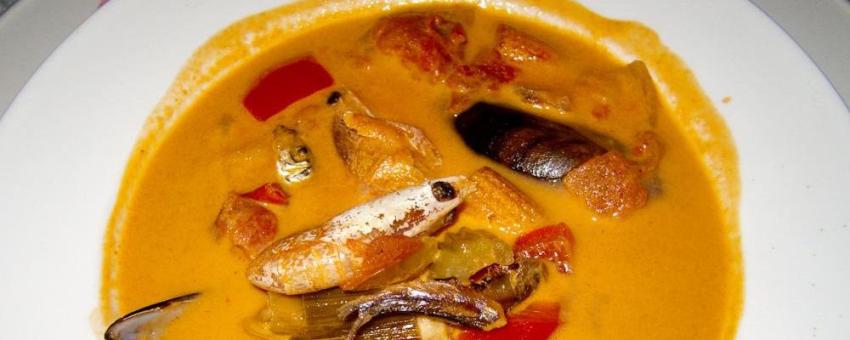 Nothing to do with the love it or hate it British brewer's yeast! A marmite is also the name of the cooking pot or cauldron with two handles, which is useful for cooking this stew.
There are various recipes for marmite de mer, some with fish, some with shellfish, some with both, many with a side of rouille.
Marmite Dieppoise is one of the best known, made with turbot, sole and anglerfish cooked in white wine with fennel celery, leeks, onion with shellfish and cream.