beurre
butter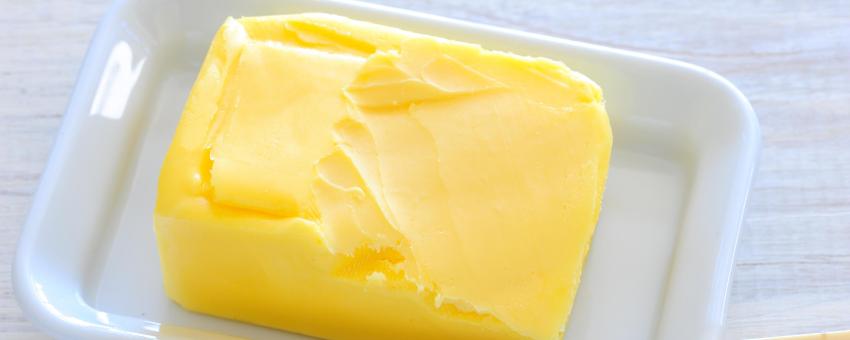 French butter is famously good, with a minimum of 82% butter fat (or 80% in salted butter) and a nutty flavour other butters lack.
Much of it is due to the beurre de baratte, or churned butter process (separating the milk, and spinning it until it is thick and velvety, then adding more cultured cream) and the high quality milk from Breton and Norman cows; the Beurre d'Isigny, Beurre de Bresse and Beurre de Charente-Maritime are AOP.
Butter in France is sold in plaquettes (bars), rouleau (cylindrical rolls), moulé à l'ancienne (in old-fashioned butter moulds) or mottes (in lumps or in pots, at the cheese stand or dairy counter).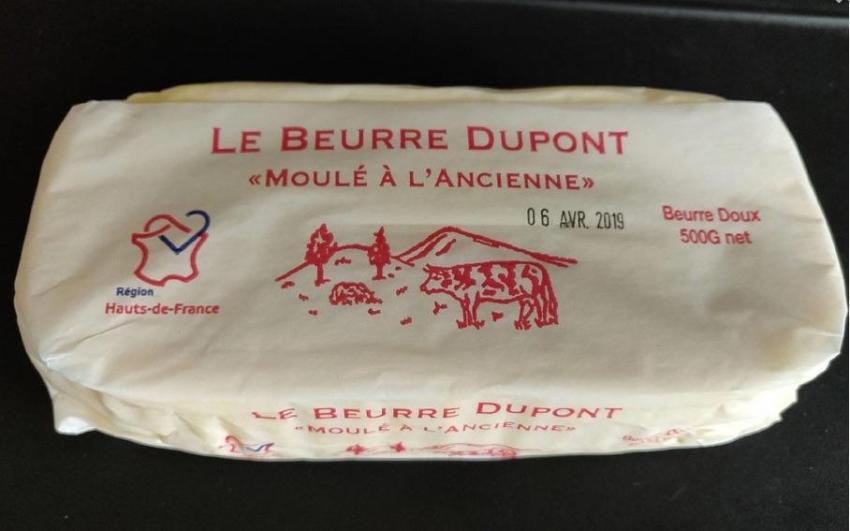 Kinds of butter
beurre à l'ail: garlic butter