clous de girofle
cloves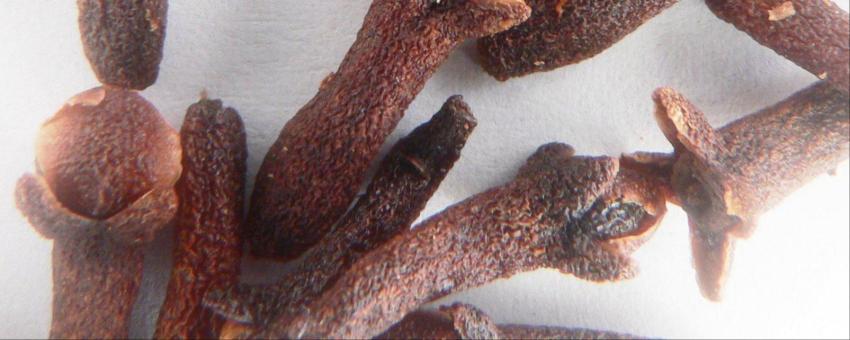 Clous de girofle are the dried flowers of the clove tree (giroflier) native to the North Moluccas islands of Indonesia. In Christian tradition they were said to resemble the nails (clous) of the Cross.
They were extremely expensive and fashionable during the time of Dante, who in the Inferno wrote that they were reserved for the wealthy (and sinful) Sienese. Both the Portuguese and Dutch worked hard to maintain lucrative monopolies on the spice, until an 18th-century missionary, Pierre Poivre, enouraged the Compagnie française des Indes orientales to smuggle out clove and nutmeg seedlings and plant them on Isle de France (Mauritius), then a French colony.
Cloves are an essential ingredient in pain d'épices, studded in an onion in a pot au feu and in spéculoos.