Fondant Baulois
The rich moist cake from La Baule

Invented in 1981, this beloved chocolate cake from La Baule became a local institution. It has a meringue-like crust and a gooey texture with salted caramel accents, and is now widely sold across France, either round, square, in a bar or en bouchée, in bite-sized morsels.
Fondant Baulois also comes in three other flavours— chocolate mint, coffee and orange. They also sell a chocolate paste in tubes to squirt in crêpes or waffles.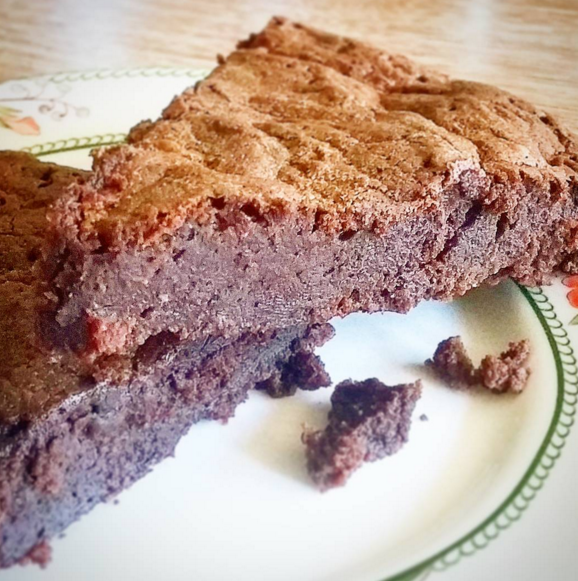 It is similar but different from the fondant au chocolat, which is like a brownie, made with chocolate and sugar but hardly any flour and baked at a low temperatures, so the chocolate carmelizes to create a dense texture that melts in the mouth. Sometimes it's confused with a moelleux au chocolat.