poulet de Bresse
a very special chicken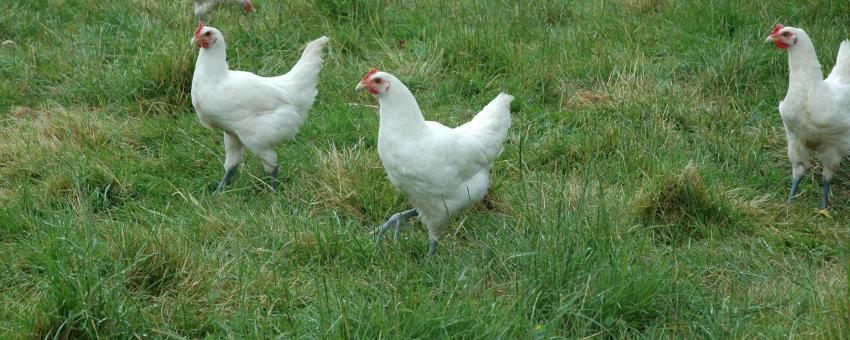 The queen of poultry, the poultry of kings Brillat-Savarin
The Bresse region of Burgundy is the cradle of France's most famous chickens, the volaille (poultry) or poulet de Bresse which are nothing less than the best in the world. When you sing the Twelve Days of Christmas, they are the ultimate French Hens.
After the chicks are hatched, the birds of Bresse are raised out of doors and fed cereals, dairy products and insects for a minimum of four months. Two weeks before they are slaughtered they are taken into a darkened shed, and fattened up on maize and milk.
Poulets are fattened for two weeks, and slaughtered at a minimum weight of 1.2 kg; poulardes are fattened for four weeks and slaughtered at five months, minumum weight 1.8 kg; chapons are also fattened for four weeks, then slaughtered at least eight months with a minimum weight of 3kg.
Text © Dana Facaros
Images by Aleks, Restaurant Paul Bocuse, Rhian from Kerhiec, Guern, France