teurgoule
rice pudding from Normandy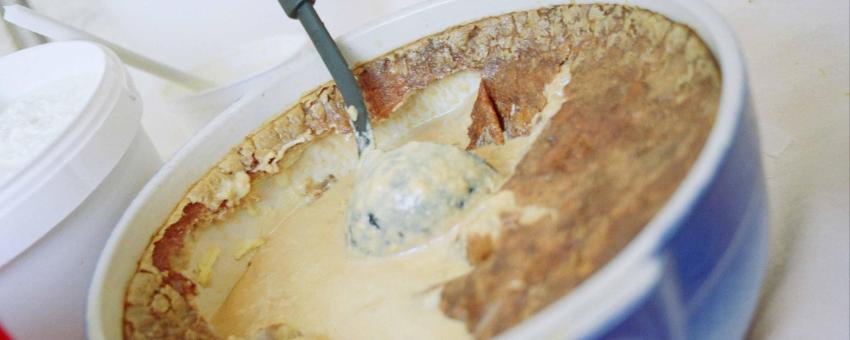 A hot rice and milk pudding, teurgoule means 'twisted mouth' (tord la goule) because of the faces diners would pull because they weren't used to the taste of cinnamon back in the 18th-century when it was first made in Honfleur. Although others say eaters grimaced if they ate it too quickly and it burned their mouth.
The recipe calls for rice added to simmering hot full milk, mixed with brown sugar and cinnamon and then baked for four hours, then allowed to set in the oven for 30 minutes with the heat off.
It's also known as teurt-goule, torgoule, bourre-goule or terrinée.