Normandie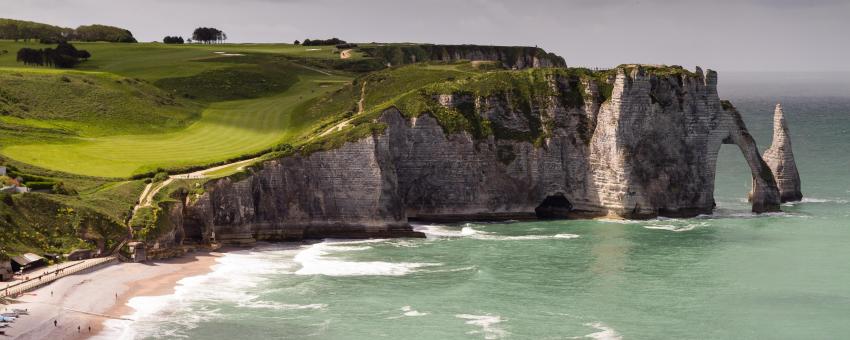 Normandie (Normandy) is divided into five départements (Calvados, Eure, Manche, Orne, and Seine-Maritime); Rouen is the capital.
Named after the Norsemen or Vikings who settled here in the 9th century (while terrorizing the rest of France in their longboats before going off to conquer Britain and Sicily), this is a lush land of meadows filled with brown and white Norman cows; their exceptionally rich milk yield France's finest creams (Isigny's crème fraîche is rated AOP) and cheeses, headlined by Camembert, Pont l'Evêque, Livarot and Neufchâtel.
Seafood dishes (scallops, oysters, lobster, clams and mussels) in sauce normande or sauce à la crème are served in a fish stock with cream, butter and egg yolks. Marmite Dieppoise is the region's famous seafood stew.
Salt marsh lamb (agneau pré-salé) and pressed duckling (caneton à la Rouennaise) are specialities, along with probably France's most famous tripe dish, tripes à la mode de Caen.
Normandy's abundant apples, butter and cream go into its desserts, along with Calvados and cider, but this also the home of Bénédictine D.O.M.