crosne du Japon
Chinese artichoke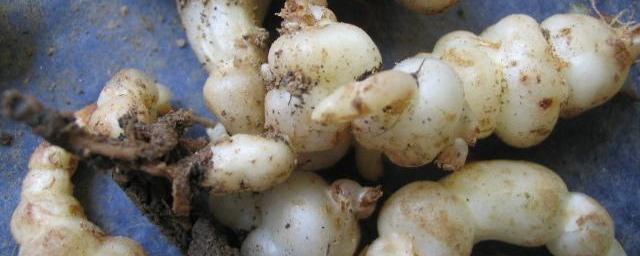 Stachys affinis. Crosnes du Japon or Chinese artichokes are delicate nutty flavoured tubers that appear quite often in the larger French supermarkets and high-end grocers next to the Jerusalem artichokes (topinambours).
First cultived in Europe in the town of Crosne (Essonne), they were quite popular until their proclivity for spreading like a weed made farmers think again.
Crosnes du Japon have a very short shelf life because of their thin skin; when the French use them (raw, pickled, dried or cooked) the dish is known as japonaise' (crosne arrived in France via Japan, although it originated in northern China—hence the confusion).