cocotte
pot for cooking and serving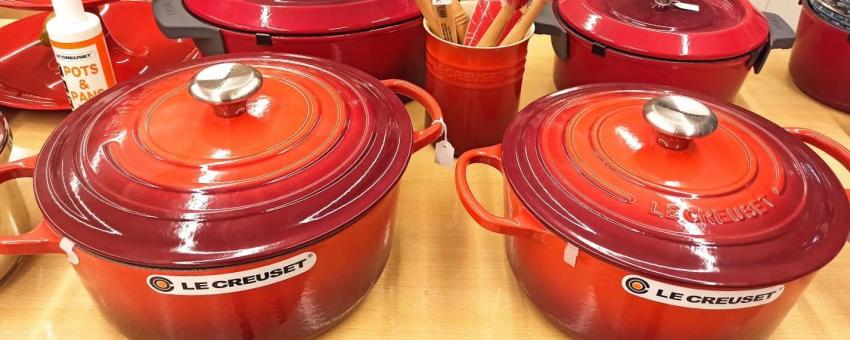 Something cooked en cocotte is stewed in a heavy heatproof pot called a cocotte or marmite and served in the same pot. The cute word apparently comes from the crow of the French coq, cocorico!
A cocotte-minute is a pressure cooker.
A multicuiseur or cocotte-minute électrique is a crock pot.