coeurs de palmier
palm hearts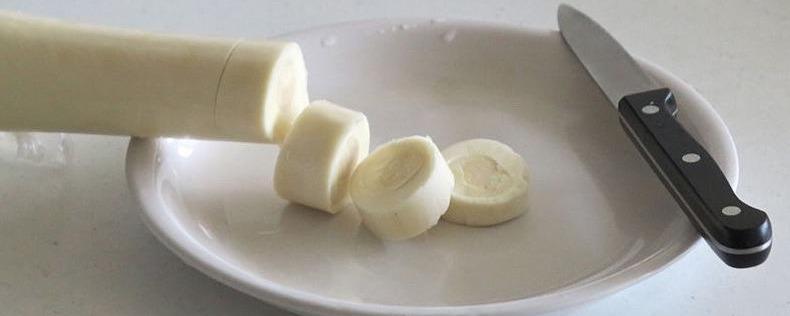 Taken from the cabbage palm, coeurs de palmier or palm hearts are very popular in France; the country is the world's second biggest consumer after Brazil, which produces the most along with Costa Rica and Ecuador.
They claim the harvest of wild palms is not contributing to the deforestation of the Amazon. Most are used in salads.
Sometimes called chou palmiste.