salade niçoise
France's most famous salad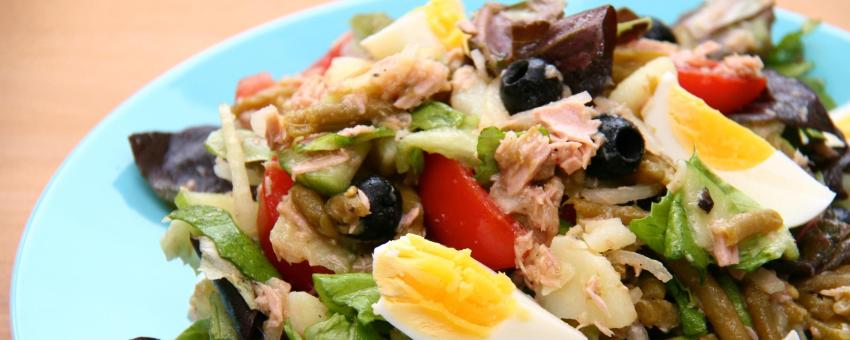 It's as colourful as it is good, and its precise ingredients are endless debated. Most versions include tomatoes, hard-boiled eggs, black pitted Niçoise olives and anchovies or tuna, olive oil or vinaigrette. Many include boiled potatoes and green beans (the great chef Escoffier who grew up near Nice did) although 'purists' say only fresh raw ingredients (fresh young green beans, red peppers, artichoke hearts) should be allowed.
If you're having a party, you can please all comers by keeping all the ingredients separate and letting guests construct their own version.
Also called salada nissarda.