Saucisse de Molène
smoked 'algae sausage'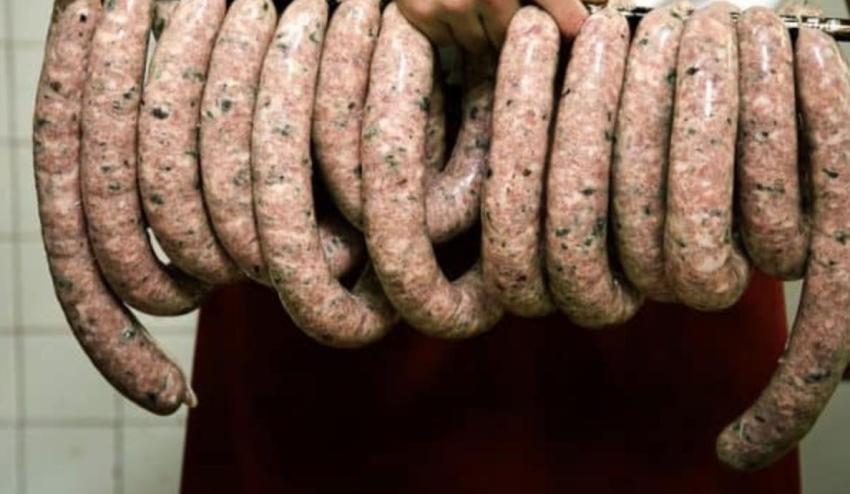 Brittany's little Île de Molène, queen of its own mini archipelago, is famous for the eponymous sausage filled with pieces of pork, traditionally cut with a knife, and then smoked on smouldering dried algae. In Breton it's called Pikolenn.
For a genuine Breton meal, serve Saucisse de Molène with Molène's local potatoes, pigouilles, or with sauerkraut mixed with edible algues de mer.
Another unusual Breton sausage, saucisse de Ouessant, is smoked on peat.