Saucisse de Molène
smoked 'algae sausage'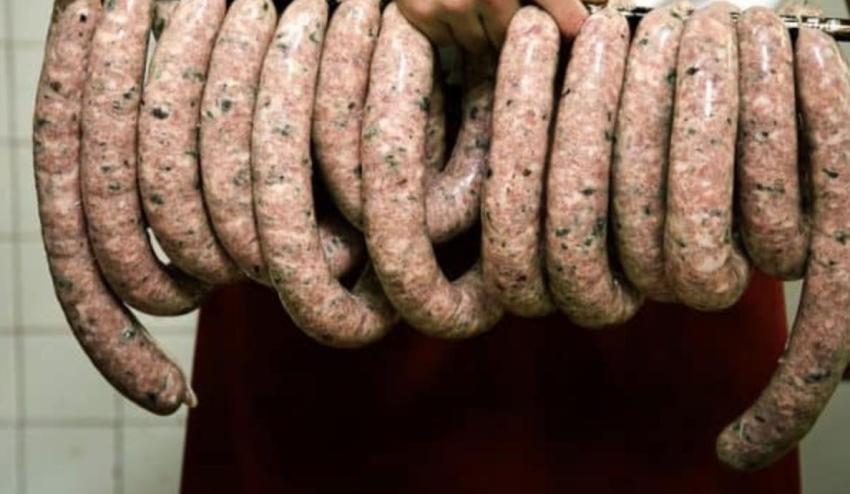 Brittany's little Île de Molène, queen of its own mini archipelago, is famous for this sausage filled with pieces of pork, traditionally cut with a knife and then smoked on smouldering dried algae. In Breton it's called Pikolenn.
For a genuine Breton meal, serve it with Molène's local potatoes, pigouilles, or with sauerkraut mixed with edible algae de mer.
Another unusual Breton sausage, saucisse de Ouessant is smoked on peat.