vin doux naturel
naturally sweet wine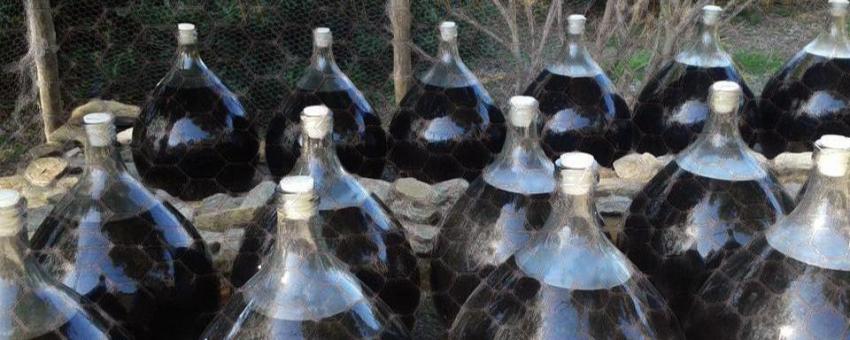 A vin doux naturel or VDN is a naturally sweet wine made from Muscat, Grenache, Macabeu and Malvoisie varietals, mainly in the sunny hills of Roussillon, the home of four AOPS, Maury, Banyuls, Rivesaltes and Muscat de Rivesaltes.
Other French VDNs include a range of muscats and Clairette du Languedoc, Corsica's Muscat de Cap-Corse and the Rhône Valley's Muscat de Beaumes-de-Venise and Rasteau vin doux naturel. Outside of France you have Porto, Madeira, Samos and Marsala.
Natural sweet wines are distinguished by the fact that their sugar comes exclusively from grapes. The wine is fermented, and then stopped (muté, a process called mutage) with the addition of eau de vie, producing a VDN with a relatively high degree of alcohol (15 to 21.5 degrees), but still possessing residual sugars. They are good with desserts, notably chocolate ones, as well as foie gras and cheese.
They are sometimes confused with mistelle or vin de liqueur: the difference is with a mistelle the grape juice is unfermented when the eau de vie is added.