jambon de Kintoa
acorn fed ham from the Basque Country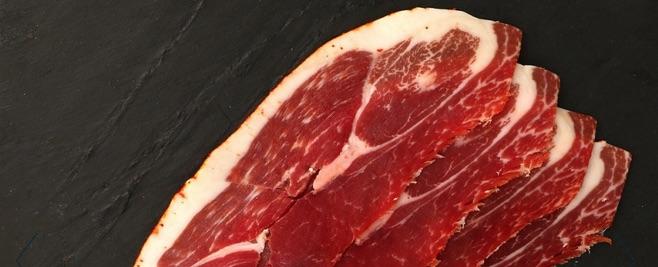 Fine deep red AOP jambon de Kintoa marbled with fat comes from the Pie noir du pays Basque, a floppy earred black and white pig that nearly died out as a breed in the 1980s. Free range, they forage on acorns, chestnuts, grass and herbs for at least seven months.
The ham is rubbed with salt from Saliès-de-Béarn and spices, including piment d'Espelette that lends it its distinct red colour, then cured and dried in Les Aduldes from 16 to 20 months.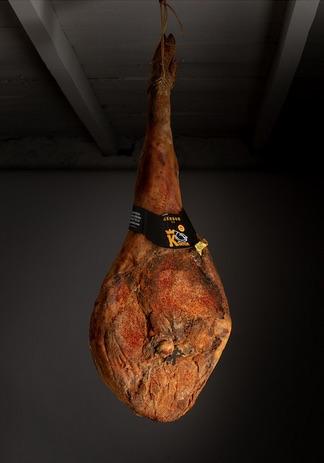 The name Kintoa (Pays-Quint in French) dates back to the Kingdom of Navarre. The quinta was the duty levied by the medieval kings of Navarre on pigs that grazed in the summer months up in the royal mountains.
AOP since 2017.