Kirsch de Fougerolles
cherry eau de vie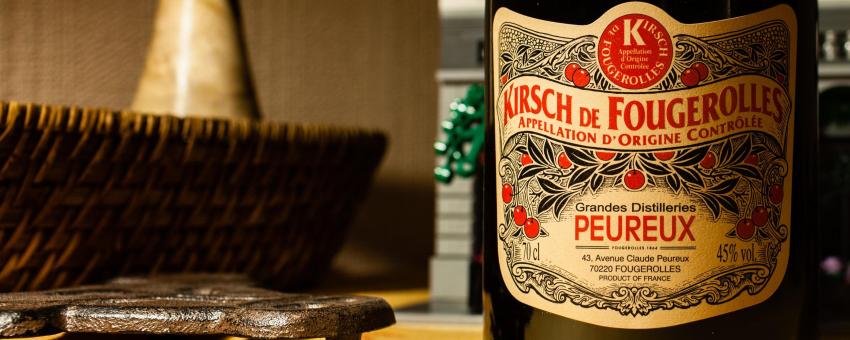 Kirsch was first made in eastern France in the 18th century, from a double distillation of cherries, their stems and seeds. AOC Kirsch de Fougerolles, made in ten comunes in France-Comté, comes in a unique bottle, the Bô Fougerollais.
In 2018, the culture and making of Kirsch was inscribed in the  Inventaire du patrimoine culturel immatériel en France.
It comes in at 45 proof, so much stronger than France's other cherry liqueur, Guignolet. A popular way to drink it at the end of a meal is to swirl ice cubes around in a glass until it fogs up, then remove the ice, then slowly pour in the Kirsch.