jambon de Tonneins
a dish for travellers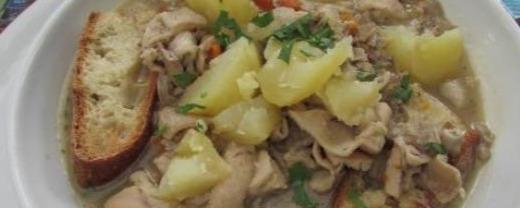 Tonniens is a port on the Garonne river, and in one of its inns, a hot ready-made dish first known as jambon du postillon was served to travellers by boat or carriage: according to legend, one was Louis XIII who was delighted with the dish and renamed it jambon de Tonneins.
It's made with pieces of fresh pork shoulder, ham and rind (couenne), seasoned with salt, pepper, fresh garlic and épices Rabelais and baked in the oven overnight.
The next day, the rind, ham and juice are ladled into bowls, where they 'curdle' for two hours, leaving the meat jellified. The bowls are reheated and served with boiled potatoes in winter, but they can also be chilled and served in slices.