anguille
eel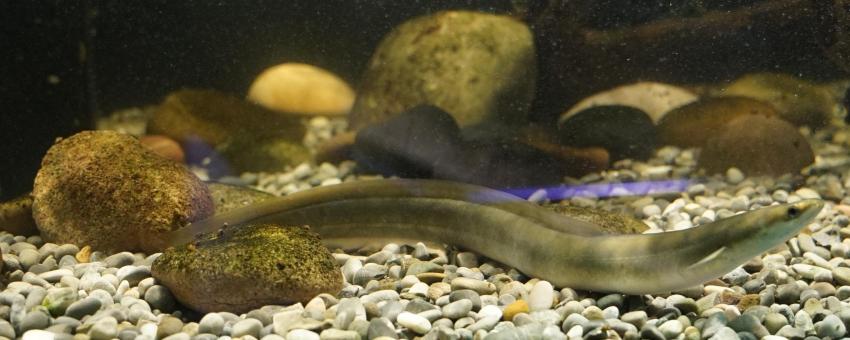 Eels were once very common in the Seine and other rivers of France. Documents dating back to the 11th century tell of abbeys receiving hundreds or even thousands of eels annually as regular donations ('perpetual alms') from local lords. They were especially sought after because they could be eaten during the 40 days of Lent.
But eel populations began to plummet in the 1980s (dams, poisons leaching out of lead bullets, pollution, pesticides, and parasites have all been blamed, along with poaching of the glass eels, or civelles). Only in 2007 did the EU step in to start protecting its eel population.
Traditional French recipes include eel in fish stews, matelote, in broth or in galantine, devilled, in a pie aux fines herbes, or anguille au vert (sautéed with spinach and sorrel, simmered with white wine and served on fried bread), or poached and then grilled with a mustard sauce.