fricassée
stew in a sauce made with the stock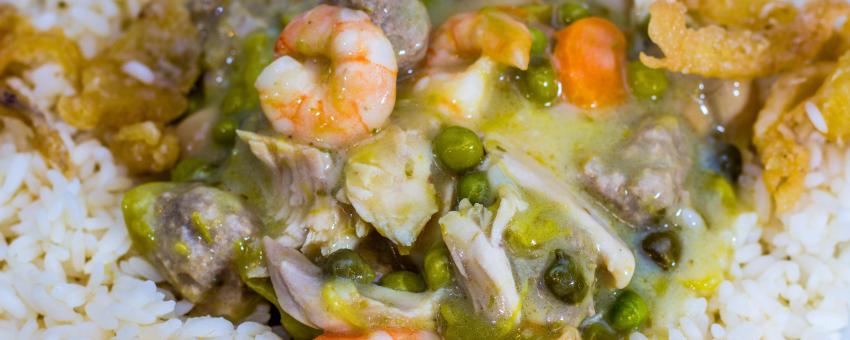 A fricassée is any kind of meat (chicken, rabbit and veal are most popular) cut into chunks and fried in butter until brown, then braised with vegetables in stock or sauce (often one that includes thickened egg yolks), and served on rice.
The word is derived from frire (to fry) and casser (to break in pieces) and dates from one of the earliest French cookery books, Le Viandier, circa 1300.
Fricot is another word for a fricassée or ragout or any dish made quickly.