navettes de Marseille
sweet little Candlemas bisquits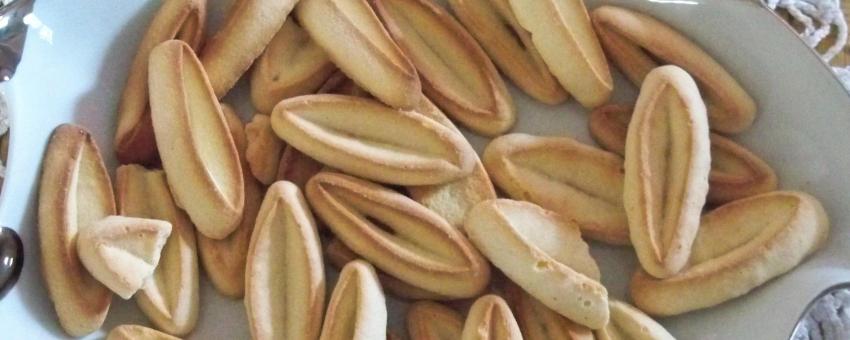 In most of France, 2 February, Candlemas or the fête de la Chandeleur, is celebrated with an avalanche of crêpes, but in Marseille they do it with navettes, a dry biscuit made from olive oil, flour, sugar, eggs, orange zest and orange blossom.
In Provence, Candlemas celebrates three events: the purification of the Virgin Mary, the Presentation of Jesus at the Temple 40 days after his birth, and the arrival of the Three Maries in Provence in a boat.
Most people say the little boats honour the legend of the Three Maries, but they are also closely associated with one of the oldest Christian shrines in France, Marseille's Abbaye St-Victor, founded in AD 416 by St Jean Cassien, former anchorite in the Egyptian Thebaid.
A Candlemas rite going back to the year 1000 takes place here every 2 February: at 5.30pm the abbey's statue of the black Virgin is taken in a procession around the Vieux Port, followed by thousands holding green candles. The archbishop says mass at St Victor's, blesses the statue and the candles, then goes over to the nearby bakery, Le Four des Navettes, where he blesses the navettes.
Afterwards, the faithful take the navettes and the green candles home to light at wakes as a symbol of rebirth.
A similar custom took place that day in Egypt in the temples of Isis, to herald the start of the navigation season, so the tradition of the little boats may have been a custom picked up by St Jean Cassien, but we'll never know for sure.