gigot
leg of lamb, boar, kid or venison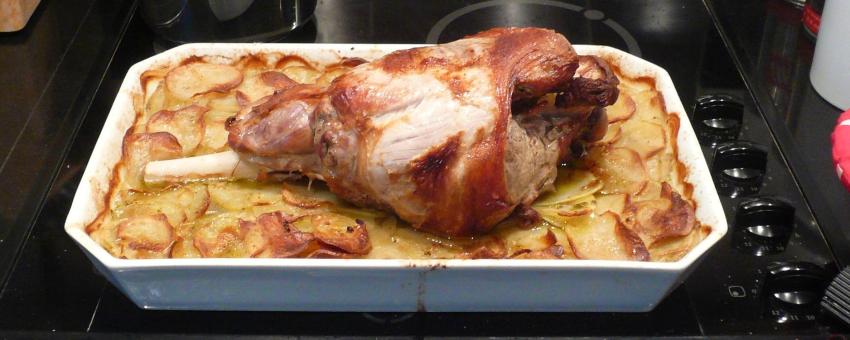 French lamb (agneau) is excellent and expensive, but you can also find frozen New Zealand gigots (legs of lamb) for less.
Gigot words you may see
Gigot d'agneau aux flageolets: lamb roasted with garlic and flageolets cooked in the meat sauce; a French classic
Gigot brayaude: leg of lamb studded with garlic cloves and served. In the Limousine they serve it with red cabbage braised with chestnuts.
Gigot d'agneau pascal: Easter lamb
Gigot de chevreuil: leg of venison; it can also be called a gigue.
Gigot de chevreau: leg of kid
Gigot de sanglier: leg of boar
Gigot raccourci: 'shortened' leg, meaning only the big meaty part