caisses de Wassy
light almond meringues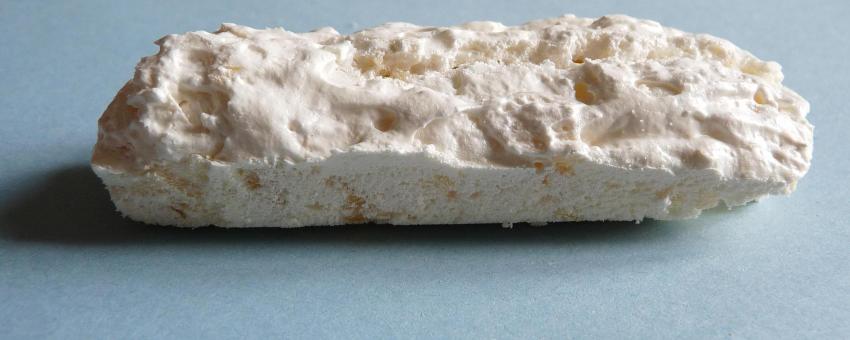 Sugar, egg whites, almonds, and vanilla extract go into the delicate little chest-shaped caisses de Wassy.
When Mary Stuart Queen of Scots wed the short lived François II, Wassy (Vassy) along with other parts of the Haut-Marne formed part of her dowery, and the legend says she was very fond of the little meringues.
On a less sweet note, her nasty uncle, the Duke of Guise, started the first War of Religion by massacring the Protestants there in 1562.