crêpes dentelles
crunchy crêpes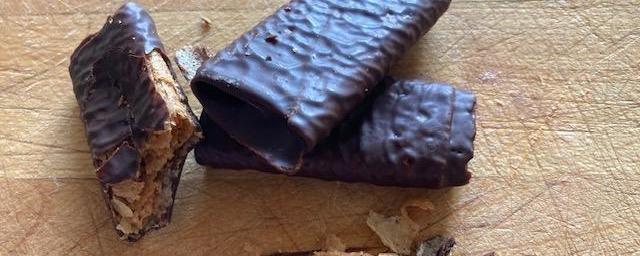 Crêpes dentelles (or gavottes or crêpettes) are delicate 'lace' crêpes baked and rolled up while still hot, then grilled or baked until dry and crunchy.
They are associated with Quimper, where one story says they were invented by accident by Marie-Catherine Cornic (1857-1917) who in 1886 left her crêpe cooking for too long on her billig (thick cast iron crêpe plate) and decided to fold it up.
Others say they were invented much earlier in Quimper, but it was Mme Cornic who had the idea of commercializing them. They are still made in Quimper, covered in chocolate and sold across France. A number of sweets contain crumbled crêpes dentelles for the sake of their crunchy texture.