gyros
γύρος

Literally 'to turn', gyros is an international classic, the Greek street food par excellence. Meat (originally lamb off-cuts, now nearly always more affordable pork or chicken) is layered into a cone and grilled on a vertical rotisserie. They've been at it since the mid 19th century when much of Greece was still part of the Ottoman empire, and you could not go out of the house without some kind of wonderful headgear on your head bone.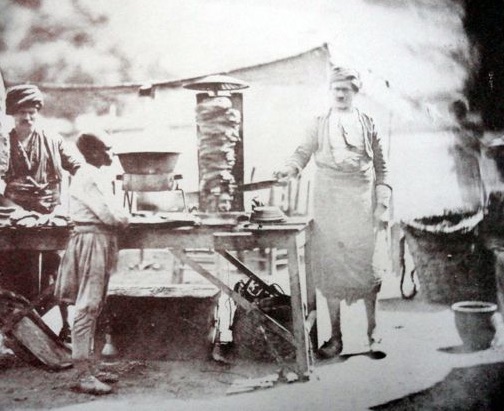 The classic gyros comes in a warm pita, stuffed with tomato, slices of red onion, tzatziki, and fries. A proper stand (gyrádiko) should have a shaker of bukovo.
Until 1974 (and the invasion of Cyprus), gyros in Greece was usually called ντονέρ (donner) after the Turkish dönner kebab.