meli
μέλι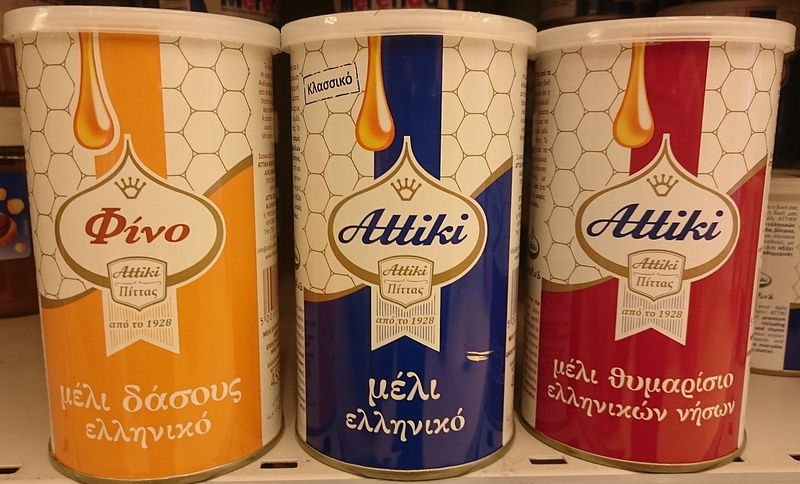 Honey. Greek honey is delicious and exceptionally good for you, as over 100 different kinds of plants contribute their pollen to the production by the busy bees. Greece's 15000 full and part time beekeepers are constantly relocating the hives to according to the season, and often leaving them in nearly inaccessible places on mountainsides.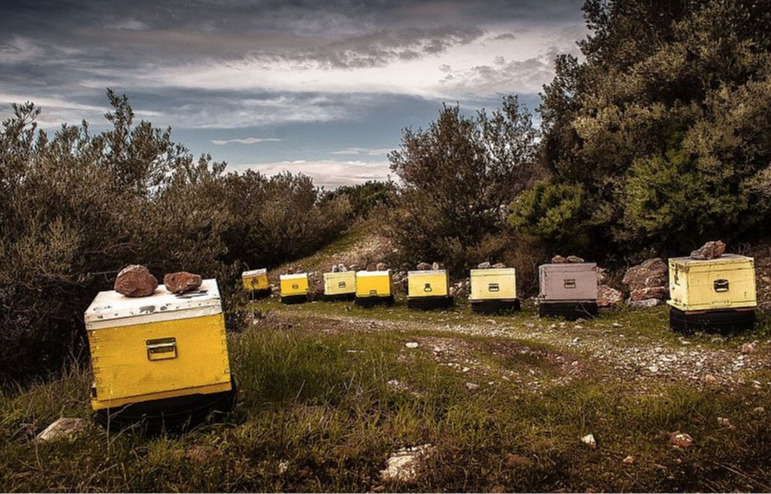 Some Greek honeys are quite unusual:
μέλι αγριολούλουδου (meli agriolouloudou): wildflower honey
μέλι από άνθη πορτοκαλιού or μέλι πορτοκαλιάς (meli apo anthi portokaliou or meli porokalias): orange blossom honey, from the Peloponnese and western Greece
μέλι από κούμαρα (meli apo koumara): arbutus or koumaria honey
μέλι δάσους (meli dasous): 'Honey dew', made not from pines and firs, but from the secretions of the marchalina hellenica, an insect native to Greece and Turkey that lives on the sap of pine and fir trees, which bees make into honey. Much of the honey from Chalkidiki is honey dew honey, often divided by μέλι πεύκου (meli pekfo) pine honey and μέλι από έλατο (meli apo elato) fir honey.
μέλι ελληνικό (meli elliniko): Greek honey in general
μέλι ερήμου (meli erimou): delicate heather blossom honey, mostly from Evia and Ikaria
μέλι κάστανου (meli kastanou): chestnut honey, a mix of honeydew and chestnut flower honey
μέλι θυμαρίσιο (thymarisio): wild thyme flower honey, delicious and almost unique to Greece
μέλι θυμαρίσιο ελληνικών νησιών (meli thymarisio ellinikon nision): thyme honey from the Greek islands
μέλι ηλίανθος (meli ilianthos): sunflower honey, mostly from Thrace