avgotaracho
αβγοτάραχο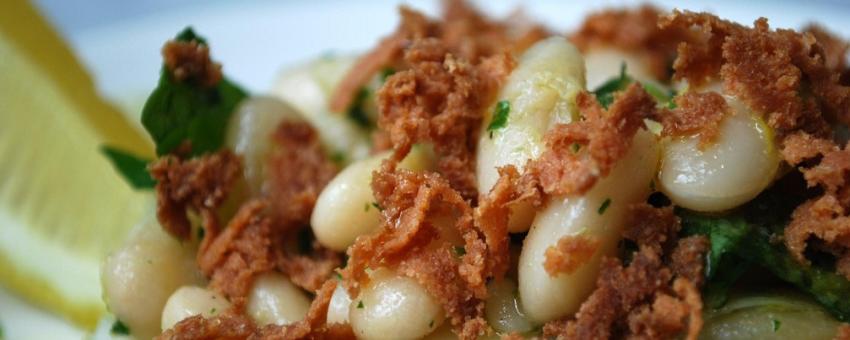 Bottarga. The roe of the grey mullet or kefalos, many of which are raised in the lagoon of Messolonghi in western Greece, where two rivers converge, the waters are rich in plankton, and the temperature is perfect.
In June and July the fish are caught and the whole mature ovaries are removed. These are steeped in salt water and detached from their shells. After another two days in a salt solution, they are air dried and pressed between wooden boards, then threaded on cotton to dry in the sun for several months, before being sealed in melted beeswax. Greeks eat it in thin slices on bread with drinks, or sprinkled on pasta.
Avgotaracho Messolongiou is designated PDO.