krokos
Κρόκος

Saffron. Sometimes σαφράνι (safrani).
One of the most charming Minoan frescoes in Crete shows blue monkeys gathering saffron, which makes you wonder if the Minoans really were so clever they could train monkeys to do the backbreaking task of gathering the crocus stamens.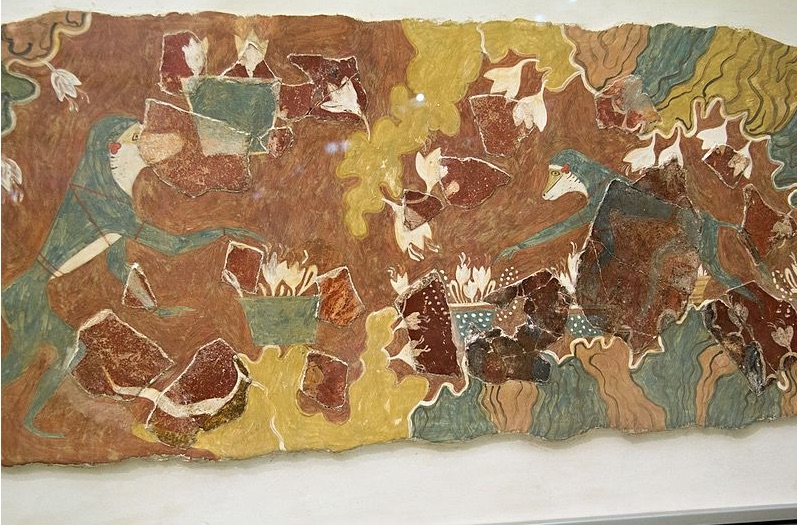 Today in Greece saffron is grown commercially in a town appropriately, called Κρόκος or 'Crocus', but it's exceptional stuff: DOP (ΠΟΠ) Krókos Kozánís (Κρόκος Κοζάνης) is a deep red colour, and when it comes to saffron, the redder the better.
The 'red gold' is also one of the rare success stories to come out of the economic crisis: before 2000, the local saffron co-operative produced only 30kg for the Greek market. After 2008, planting increased from 240ha to 546ha, and production has gone up to 4 tonnes, of which 70% is sold abroad. Pricey stuff it is too, taking 150,000–170,000 flowers to make a kilo.