tonos
τόνος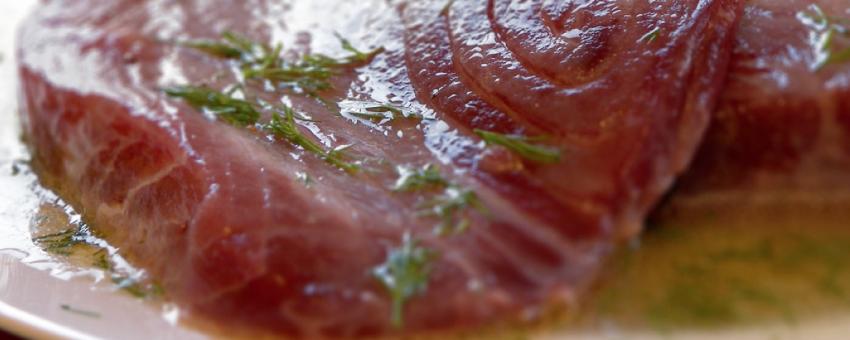 Tuna.
Tuna was always the most prized fish that swam in Greek waters. The ancient were mad about it, especially the now endangered Atlantic blue-fin tuna (known as red tuna, ερυθρός (erythros) or κόκκινος τόνος (kokkinos tonos) in Greek, which cost three times as much as any fish in the ancient Athenian fish market.
The ancient Greek city of Cyzicus on the Sea of Marmara put the tuna on their coins: located near the entrance to the Black Sea, the annual migration guaranteed full nets twice a year. In the 6th century BC, the poet Hipponax of Ephesus even wrote a poem about a man bemoaning that he had wasted his life, doing very little but thinking about and eating tuna in all sorts of delicious ways.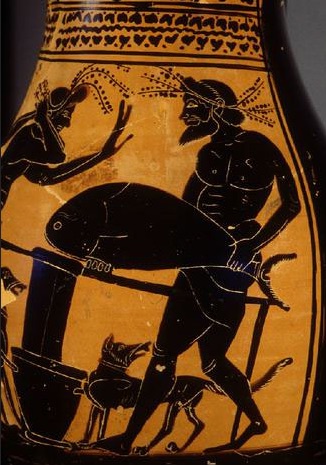 Other tunas in Greece include yellowfin, τόνος κιτρινόπτερος (tonos kitrinopteros) and albacore, or 'white tuna' in Greek, Λευκός τόνος (lefkos tonos).
Much of the Greek catch happens in the pristine seas around Alonissos, site of Europe's first and largest National Marine Park. Most is sold to Japan but some ends up at fancy restaurants; a recently established company on Alonssios Alelma sells all three kinds in jars.