loukanikο
λουκανίκο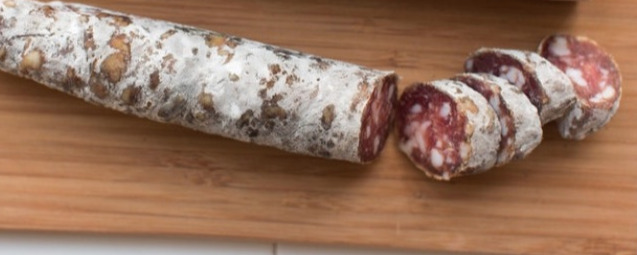 Sausage or salami. Greeks made a wide variety, usually flavoured with orange zest, fennel and other spices. They appear on their own on menus or in various dishes.
λουκανίκο χωριάτικο (loukaniko choriatiko) country sausage, the default kind they usually grill
Another kind is a dry fermented salami made of smoked pork and air-cured, made in Mystras near Sparta is known as σαλαμι αερος Μυστράς (salami aeros Mystras).