psari
ψάρι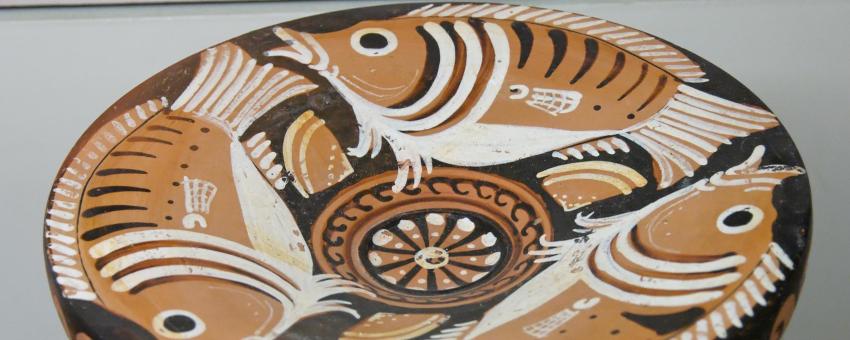 Fish in general, plural ψάρια. Greeks have been mad about it since ancient times (read James Davidson's book Courtesans and Fishcakes to read just how mad they were). If you see (kat) written next to a fish on the menu, it means it's frozen.
φρέσκα ψάρια (freska psaria): fresh fish
μικτό τηγανισμένο ψάρι (mikto tiganismeno psari): mixed fried fish
ψάρι πλακί στο φούρνο (psari plaki sto fourno): baked fish with tomatoes and other vegetables; a favourite way of preparing grivadi.
ψάρι στιφάδο (psari stifado): fish stew
ψάρι σχάρας (psari scharas): grilled fish
ψημένα ψάρια (psimena psaria): baked fish
τηγανητά ψάρια (tiganita psaria): fried fish
ωμό ψάρι (omo psari): raw fish