leontopsaro
λεοντόψαρο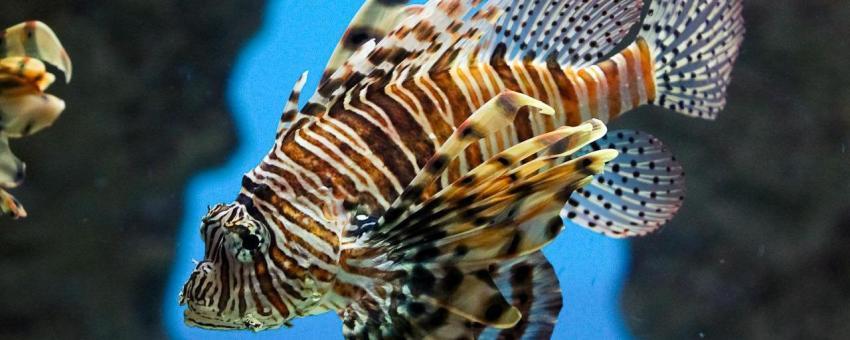 Lionfish, or Pterois miles. Natives of the Indian Ocean, they are perhaps the most worrisome invasive species in Greece now, coming from the Red Sea to the increasingly warm waters of the Aegean and gobbling up the beloved native fish at a tremendous rate.
Although the lionfish's fins are poisonous and can cause a nasty sting the rest of its white flesh tastes very good and buttery; conservationists are trying to encourage Greek chefs to make it, to decrease its numbers before it takes over the Mediterranean—it's especially good in ceviche.
It's not often that you can order fish in a Greek restaurant and be doing a good deed at the same time.