Kitron
The liqueur of Naxos

The citron (citrus medica), planted on Naxos in the 17th century, thrived. The fruit and its zest were use it to make spoon sweets and candies, and, since 1896, a liqueur distilled in the autumn from the leaves and fruιτ, that comes in four versions: 'White special' at 45 proof, 'White super special' at 50 proof; 'Green special' at 45 proof and 'Super yellow special' at 50 proof.
Although quite common in the 1980s, Kitro not as popular as it once was, and fewer farmers are replanting their trees as they die off, although this is starting to change as people have begun using it in cocktails,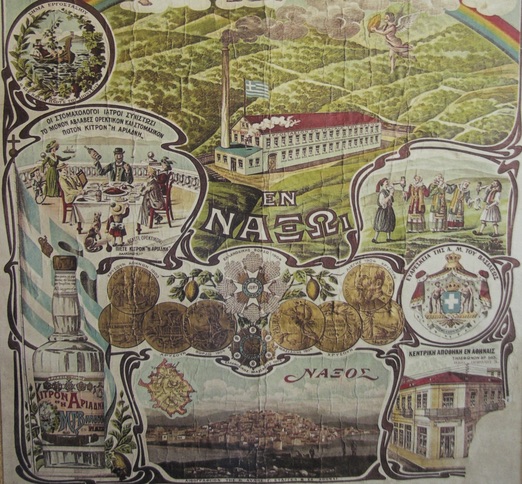 Citrons (which are larger than lemons, with a much thicker peel and a slightly different taste) were one of the original citrus fruits: going back to ancient Egypt and the Book of Leviticus, and the mother of lemons, oranges and all the rest.